Prenatal and New Parent
Sleep Consultation Package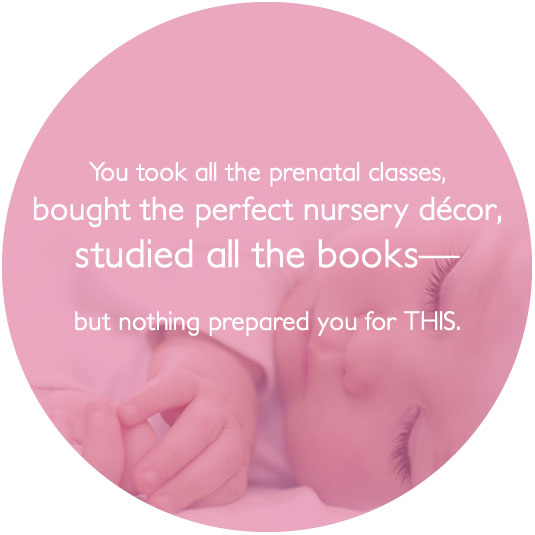 Your once orderly, predictable, day to day routine has been completely thrown upside down.
You use to think that your career hours were tough, but they didn't hold a candle to the constant, around-the-clock demands of this albeit cute, but challenging little being. Now life is a roller coaster ride of emotions that you are trying to manage while taking care of new little person.
You want to focus on your baby's needs but you keep facing the uncertainty, the unasked for advice, and the unending sleep deprivation.
You understand that newborns aren't going to sleep through the night, but you would love some guidance on when you can sleep again, and how to manage the time in between.
You could go out and by another book, but who has time to read when you're this tired? And besides, that precious time could be spent in the shower or drinking a cup of coffee to help you deal with the all night wakings.
I'm here for you because I understand! I remember how overwhelming those first few months can be. If you're ready for some guidance on what to expect during this time period-what is and isn't realistic, or, if you are expecting a new baby soon and want to be proactive-then let me introduce you to:

The Prenatal and New Parent
Sleep Consultation Package
Not available until 2018

This one hour call educates and prepares you for what to expect with your child's sleep patterns for the first 3 months of their life. It puts a stop to the uncertainty and anxiety of "is this normal?" and it educates and allows you to relax because you know what to expect. (Please note: Babies under 4 months of age are too young for sleep training and as such this consult does not discuss this subject. We will however talk about everything you can do to set up the foundation for healthy sleep habits now.)
What's included:

One 60 minute phone consultation to cover all the basics

How to create the best sleep environment for your baby because if your baby is uncomfortable, how can they sleep?

How much sleep your baby needs to attain optimal health and development

Month by month outline of sleep milestones and how to use them to your advantage

What you can do to help your baby be a great sleeper

Common issues that can be avoided so you can get sleep

When it's appropriate to help baby learn to sleep more independently, when it's not and how to approach it.

Routine suggestions for now and for the future

How to help a baby who has colic or reflux

Points of interest document emailed to you after the consultation for you to keep to refer back to
This is perfect for you if:
Your baby is between 0-11 weeks of age
You understand that your little one is too young for any sleep training and still needs to eat at night
You're craving guidance from one, singular, expert voice
You want to know month-by-month what to expect
This may not be right for you if:
Your baby over 11 weeks old
Your baby has a medical condition that is not under control
You are wanting a strict schedule to follow
You are wanting to night wean
How it works:
Click to purchase the Prenatal and New Parent Consultation.
Once your order is placed and payment is received, you'll receive a link to fill out your intake form and return to me.
I'll contact you within 24 business hours (8am-5pm CST, M-F) of receiving your intake form to schedule our call!
We have our call ( I gladly will call you including international callers), you receive your points of interest document form, and you will be on your way to supporting your newborn's sleep habits.
Prenatal and New Parent
Sleep Consultation Package
Investment: $99